Celebrities like Manav Sohal, actress Arshin Mehta, Shravani Goswami, producer Mukesh Sharma,  producer Arpit Garg, co-producer Sahil Malik, Mahendra Gaikwad, corporator Nandini Gaikwad and Music director Vidyut goswami were present at the grand program.
Bollywood director and actor Manav Sohal's Hindi film 'Main Raj Kapoor Ho Gaya' is releasing in theaters on 17th February 2023. A song from this film "Galli Ka Ek Awara" has turned out to be a blockbuster. Manav Sohal launched the second song "Mumbali" of his much awaited film in Bhiwandi amidst the star cast and public. The song picturized on Manav Sohal and Shravani Goswami is very beautiful dance number.
Manav Sohal, actress Arshin Mehta, Shravani Goswami, Kaanchan Pagare, Urmila Sharma, producer Mukesh Sharma, producer Arpit Garg, co-producer Sahil Malik and Bhiwandi's RPI president Mahendra Gaikwad were present on the occasion of the song launch. Corporator Nandini Mahendra Gaikwad, wife of Mahendra Gaikwad, and Music director Vidyut goswami was present as the chief guest on the occasion.
Manav Sohal's grand entry at the song launch happened with his heroine on Bullet. After that, he launched the song amidst the huge crowd gathered there. Youngsters, children and women were all present on this occasion. Manav Sohal danced with all the actresses in the middle of the public. Everyone enjoyed a lot. The specialty of this program was that Manav Sohal, actress Shravani Goswami and Arshin Mehta distributed special laddoos to all the people who came here. Then the children of Bhiwandi danced on the stage on Mumbali song, who were honored with T-shirts.
On this song launch, actor director Manav Sohal while talking to the media said that we could have launched this song at a bigger place in Mumbai, we had launched the first song at PVR, but I wanted this song to be launched at that place in Bhiwandi,  where this film has been shot. We spent months shooting at this place and there was a lot of cooperation from the people here and Mahendra Gaikwad ji in this shooting. It would have been difficult to shoot without their support. People also know Mahendra Gaikwad by the name of MG, he also played an important role of Anna in this film.
Shravani Goswami said that Mumbali is a great song, it has become a buzz since its release. There is no other song by this name.
Actress Arshin Mehta told that Manav Sohal has not only written this song, but he is also the director and actor. Its music is such that people like to dance as soon as the song starts playing. This song is going to be played in every function.
The director of 'Main Raj Kapoor Ho Gaya' is Manav Sohal, producer Mukesh Sharma, Arpit Garg and co-producers Arshad Siddiqui Sahil Malik and Music director Vidyut goswami.
Actor and director Manav Sohal, who is playing the role of an ardent fan of Raj Kapoor in the film, said, "The story of this film is based on the people living in slums. This film is not a biopic of Raj Kapoor but a story of a fan of Raj Kapoor. An attempt has been made to present Raj Kapoor's ideology on screen. His thinking was very simple, he used to play the character of common man with great ease. He used to give great importance to love, relationships, brotherhood, humanity. Entire shooting of the film has been shot at the real location of Bhiwandi and all the characters in the film have been selected on the basis of their performances.
It is worth mentioning that this film is jointly produced by Mukesh Sharma, Arpit Garg of Brandex Entertainment, co Producer Arshad Siddiqui and Sahil Malik. The music of this film has been released on Brandex Music.
The film will be released in theaters on 17th February 2023. Its trailer will be released on 14th January 2023, on the occasion of Makar Sankranti.
—Pics – Ramakant Munde Mumbai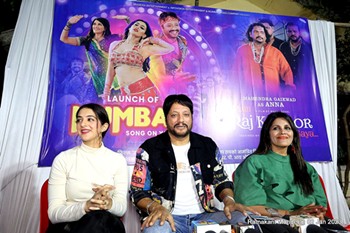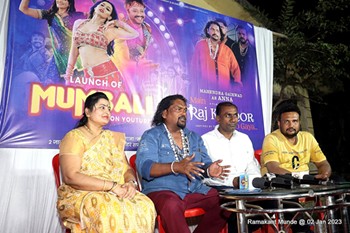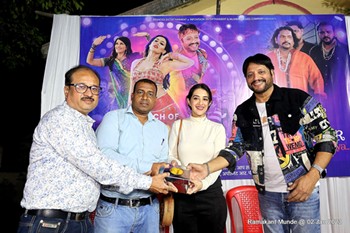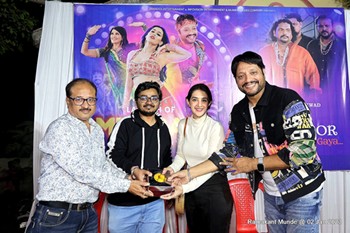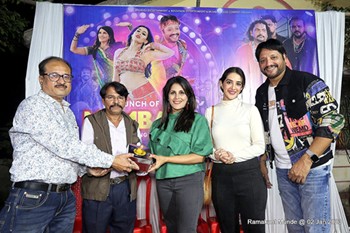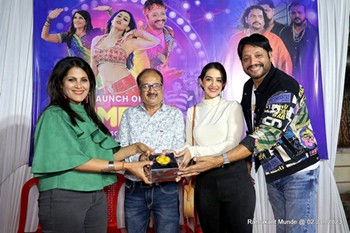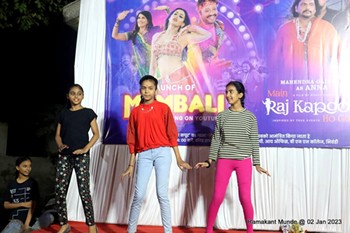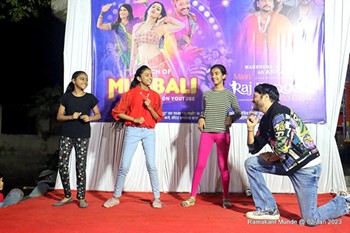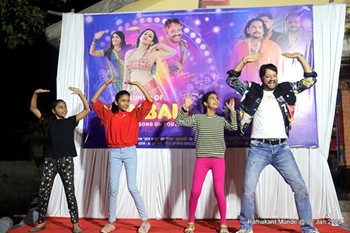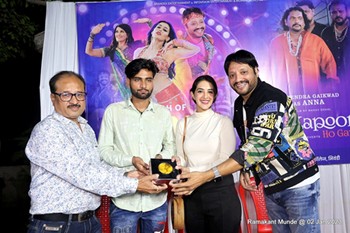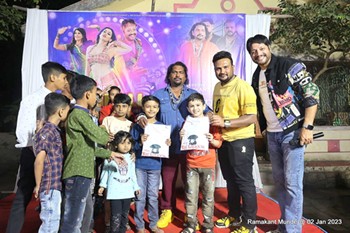 New Song MUMBALI  From Manav Sohal's Film Main Raj Kapoor Ho Gaya  Launched In Bhiwandi Among Hundreds Of People